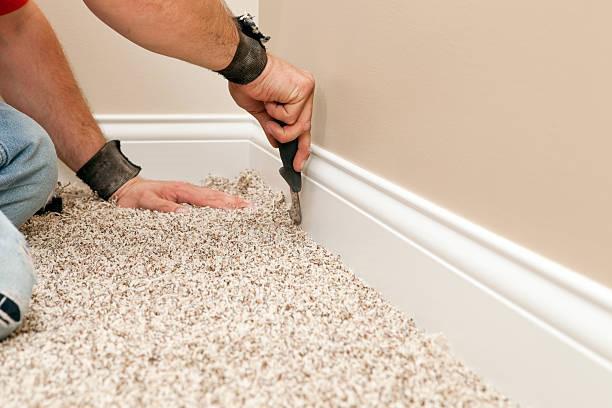 Are you planning to replace your old carpet to update your house's interior? Here are the differences between getting a professional carpet installation and doing the project yourself. Find out which one is for you by learning about the advantages of both methods.
DIY Carpet Installation
Installing your own carpet has tons of advantages. You can skip the hassle of looking for workers to do the job. Forget about the labor cost of removing your old carpet and installing the new one because the only huge expenses you have to expect is the carpet itself and other tools you will need.
Another reason why a DIY installation is a good idea is that you have complete control over the quality of your carpet. Since you will do it on your own, you can let go of the fear that your carpets may be installed poorly by workers you barely know.
Lastly, you can work at your own pace without worrying about when the job will be done. The timing is within your hands. So, you can start the job ahead of time and quickly get it done if you have an upcoming event to host. Or work on it according to your preferred schedule.
Professional Carpet Installation
Most homeowners opt to hire professionals to install their carpets for efficiency. One downside of DIY carpet installation is the chance to get it done wrongly. Since professional carpet installers are experienced in it, they know how to use specialty tools, trim the carpet to fit perfectly to any space and corner, and install paddings. They also know other technicalities that an average person may not.
Getting professional carpet installation means you have a higher chance of flawless installation. Also, most carpet companies provide warranty and/or insurance along with their service. This brings homeowners peace of mind because carpet installation tends to be a little expensive.
When you hire carpet installers, you can save yourself from the inconveniences and hassles compared to doing the project independently. It takes a lot of work, time, and effort to install a carpet in your home properly. So, it is crucial to look for a company that you trust and has a good and reliable reputation. Call Carpet Discount Warehouse if you are looking for professional carpet installers in Charlotte, NC.