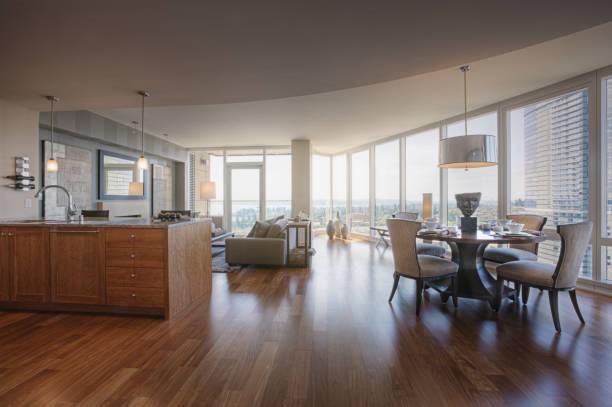 Are you debating which one suits your house and lifestyle between carpet and luxury vinyl flooring? Here are the factors you should consider:
Durability and Cleaning
Carpets are extremely durable, but they can be easily stained. Although dirt and dust can be easily vacuumed up, spills on your carpet can set in quickly, making it hard and challenging to remove. You can also opt for steamers to deep clean your carpet. If you live with pets at home, expect wear and tear with your carpet as fur and dander are easily caught and trapped on carpets.
Unlike carpets, luxury vinyl flooring can resist spills better than carpets. Vinyl floors can keep moisture, dirt, and other substances from penetrating through. Due to its polyurethane topcoat, vinyl flooring is naturally resistant to stain, moisture, and scratch, but it does not necessarily mean it won't get ripped, torn, or dented. Sanitizing and cleaning your vinyl floor won't be a problem because of its ability to resist moisture.
Style
There are tons of style options to choose from when it comes to carpets. They not only serve their purpose as floor covers but also provides additional character to your home. The design versatility of carpets is endless—from textures and materials to colors and prints. There is surely one that will suit your taste and your home's interior.
On the other hand, vinyl flooring has less playful and colorful designs. The most common vinyl styles are look-alikes and replicas of wood, bricks, and concrete stones. However, luxury vinyl is customizable and designable. Also, you can cut it to match and fit any space and corners.
Cost
Another important thing to consider when choosing between carpet and vinyl flooring is the cost. Carpet prices depend on the size, material, and design. They are usually less expensive than luxury vinyl flooring, but you have to pay for additional installation costs. Keep in mind the exact size you need for your space to avoid buying way too much than you need or smaller than the space you intend to place it on.
Luxury vinyl is usually priced with the inclusion of the installation cost. Since vinyl is easier to clean and maintain, you'll save more money in the long run. You can avoid high flooring maintenance costs, which makes vinyl flooring less expensive than carpets.
Talk to The Experts
Call Carpet Discount Warehouse in Charlotte, NC if you still can't decide between carpet and vinyl flooring. We can help you look for the one that suits your home best.