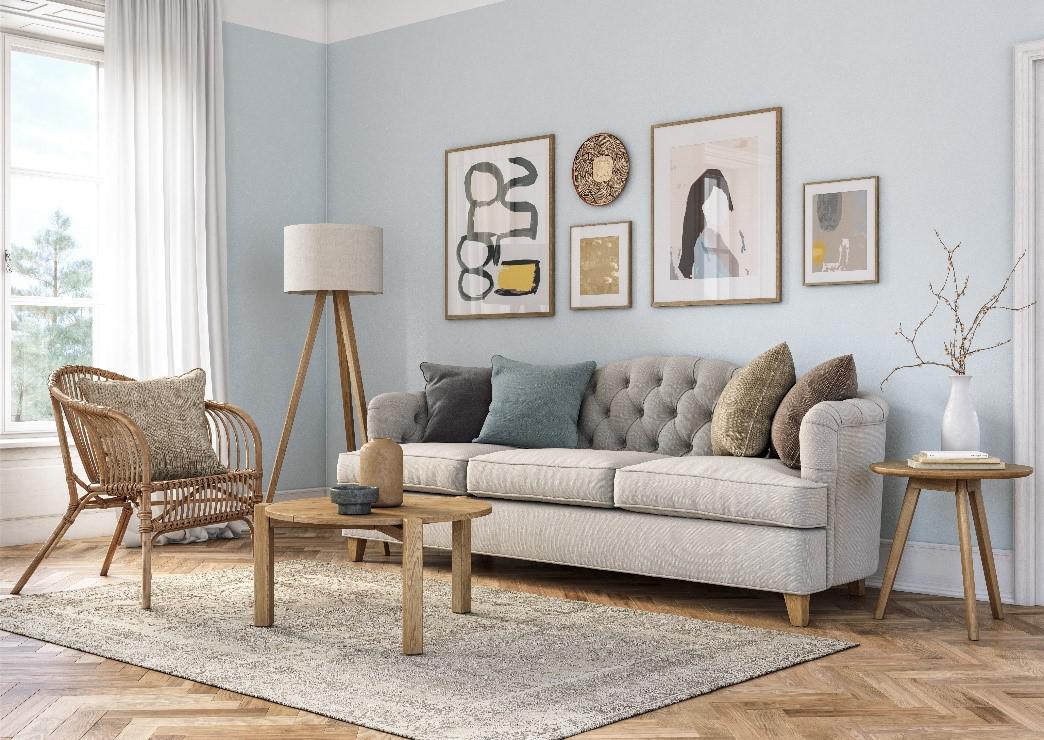 One of the most crucial parts of living room design is the type of rug you have. The woven matting does more than cover your floors; area rugs also highlight sleek hardwood floors, define the aesthetic of every room, and make cleaning and maintenance easier.
Take note, though, that there are a few things you'll have to keep in mind before buying a new rug. If you need help with your selection, check this guide to choosing the best living room rugs for your interior space.
Area Size
It's crucial to choose rugs that are proportionate to the size of your living room. Here's a guide to the standard sizes for area rugs:
6x9 feet
8x10 feet
9x12 feet
10x14 feet
If you prefer other options, Carpet Discount Warehouse can make you a custom area rug the exact size and shape you need.
Tips for Choosing the Correct Rug Size
Regarding rug placement, it's ideal to have approximately 4 to 8 inches of uncovered floor stretches on each side of the rug.
All legs of your furniture should fit on your area rug. However, it's acceptable to have the front legs sit on the carpet while the back legs are on the bare floor.
Color and Pattern
The rug you choose can make or break a room's visual style. These tips will help you find the best rug color and pattern for your living room.
Patterned living room rugs complement walls and furniture with neutral designs. The rug's details infuse color and charm when placed in a room with muted tones.
A benefit of dark patterned rugs is that dirt and spills are hardly noticeable due to the mat's deep color.
Solid-colored rugs are suitable for colorful rooms, as they mesh well with the aesthetic without disrupting the textured design.
If you have a room with a vivid palette, it's advisable to choose a rug color that doesn't clash with the existing hues.
Material and Texture
A rug's fiber makeup indicates not only how it looks or feels but also how easy it is to clean and maintain. The following are some common materials and textures for living room rugs.
Wool
Wool rugs are long-lasting and stain-resistant but expensive, and they require professional cleaning.
Cotton
Cotton rugs have a light feel and texture. They are easy to maintain, as smaller mats are washing machine-friendly.
Nylon and Polyester
Synthetic rugs are resilient and resistant to fading and staining. Their benefits also include easy cleaning and maintenance.
Hides
Rugs made of hides are stylish and heavy-duty. The fabric is resistant to dust and mold, and it doesn't require frequent cleaning.
Contact Carpet Discount Warehouse and let us help you choose the right area rug for your home. You can browse our wide selection of custom living room rugs that vary in style, texture, and pattern. No matter what size or shape you need, our team of professionals can find the best fit for you.