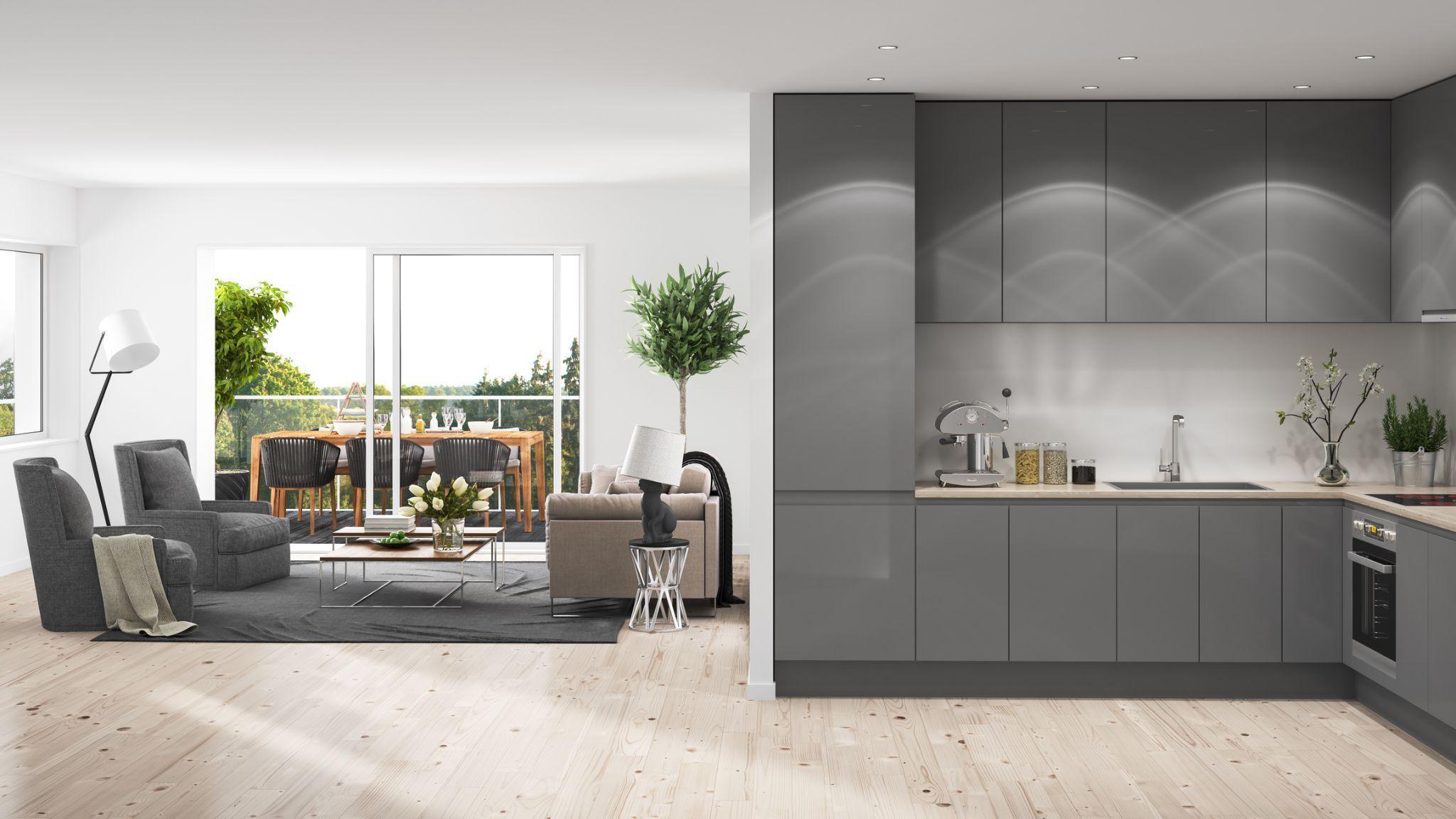 Are you planning to update your home's floors, but you can't decide which material to choose? If so, you may want to consider modern vinyl flooring. Vinyl floors have come a long way in recent years, and they are now a trendy, stylish, and practical option for homeowners. Here are just a few of the advantages of choosing vinyl floors for your home:
They Look Stunning

Modern technology has enabled manufacturers to produce vinyl tiles and planks that realistically copy the natural beauty of wood and stone. Today, you can find designs with the warm feel of oak or the timeless elegance of limestone. They are so well-made that you and your guests will be unable to tell them apart from the real ones.

They Offer Many Options To Choose From

Vinyl floors are available in plenty of colors and styles, so you can find a look that you love and that fits your desired theme. The selection of shapes, patterns, and sizes you'll see these days will amaze you. You can even find varied hand-scraped textures that make each piece appear unique and handcrafted for wood-look vinyl floors.

They Are Durable and Easy-To-Maintain

Vinyl floors are made from a rigid, synthetic material that can withstand wear and tear. Also, they are usually water-resistant and easy to clean. Only simple sweeping and mopping are required to keep them looking their best. As a result, they are an excellent choice for homes with pets and children.

They Are Easy-To-Install

Installing vinyl floors isn't complicated. You don't need to tear down your existing flooring if you use vinyl flooring. And, this material can simply be installed on top of your floor. If you're into DIY projects, you can lay out vinyl pieces yourself with a few basic tools. But if you do hire a professional, the installation process is usually quick and easy.

They are Comfortable To Walk On

Vinyl flooring is made with a thin layer of resilient foam or felt, making it soft and gentle on the feet. Unlike ceramic or stone alternatives, it also feels warm on cold days. You can comfortably walk on bare feet around your home with vinyl floors.

They Are Affordable

Vinyl floors can be a cost-effective flooring option. They are often more affordable than other flooring materials like hardwood and ceramic tiles. With vinyl floors, you can achieve the look you want for a fraction of the cost.
If you're looking for a long-lasting, stylish, and practical flooring material, vinyl floors are perfect. For great-looking, durable modern vinyl floors in Charlotte, NC contact us at Carpet Discount Warehouse!