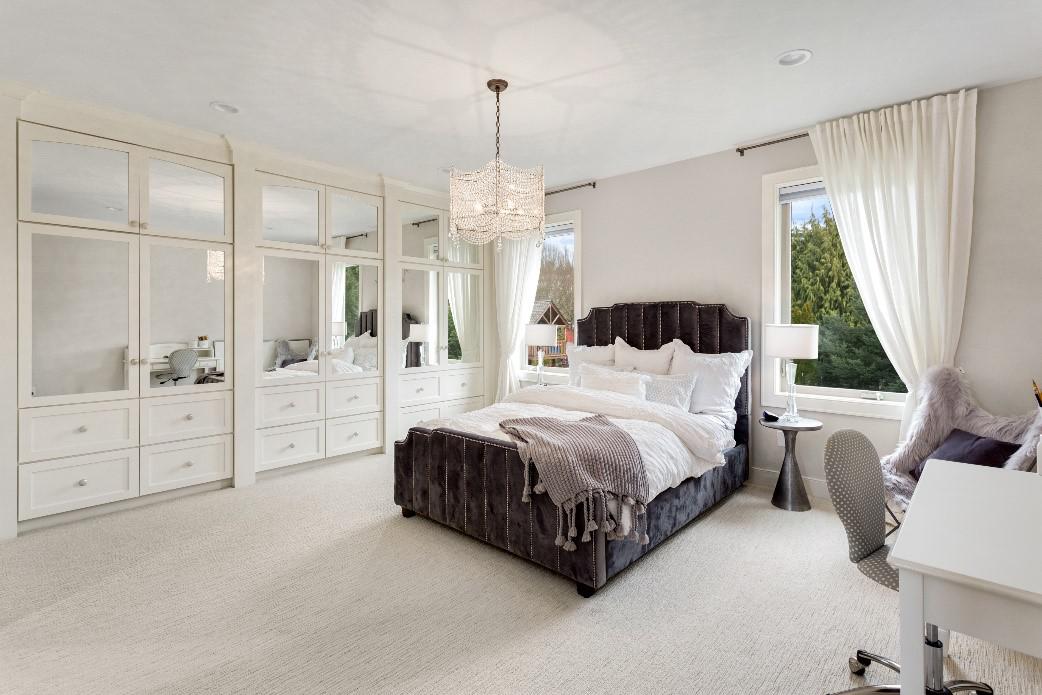 You may think that carpets for bedrooms have gone out of style. Carpets have fallen out of trend in the past and have been replaced with rugs. Considering the former was deemed as a secondary option in the interior design community, carpets are now having a big comeback and are more appealing than ever. Read on to learn more about bedroom carpet trends this year.
Custom-designed carpet borders
You can add a special look to your room or even your house by having a custom-made carpet. When placing a carpet over a wooden or tiled floor, leaving a tiny gap around the perimeter of the carpet and the wall makes it stand out. Adding a decorative border will enhance this look by directing an onlooker's eyes to where the carpet meets the floor.

Strong-colored carpets
Several interior designers say that carpet is the new paint because it gives the home a hint of brilliance by choosing bold, vibrant, and vivid colors. Some may be hesitant to include such a statement, so they can start by picking a tone that goes well with the colors of the walls to keep the whole design harmonious.

Organic carpet material
Natural fiber carpets made of sisal, seagrass, and jute are arguably the most sought-after and widely adopted carpet trend. Due to their durability and adaptability, jute rugs are used on the flooring of so many homes. This style is comparable to the appeal of hardwood floors; you get a lot of texture and organic flair, but it still feels soft underfoot.

Carpet wall art
Interior designers have redefined carpets ideas by using carpets and rugs as striking works of art on a wall. It is a clever method to soften living rooms and make them feel as though they are warm and cozy. It alludes to bygone ages when sizeable tapestries hang in grand halls and drawing rooms.

Carpet and wall pairing
Matching your carpet to the color of your walls can only accentuate the delightful embracing feeling that carpets are known for. Doing so can blur the room's boundaries by fusing floor and wall and portraying a larger room. This cohesive style works extremely well with darker hues and in smaller spaces.

If you're interested in carpets for bedrooms, don't hesitate to contact Carpet Discount Warehouse in Charlotte, NC. We have numerous carpets and rugs in our inventory and can even help you have one custom ordered if you have difficulty choosing one. Get in touch with us today for more information.