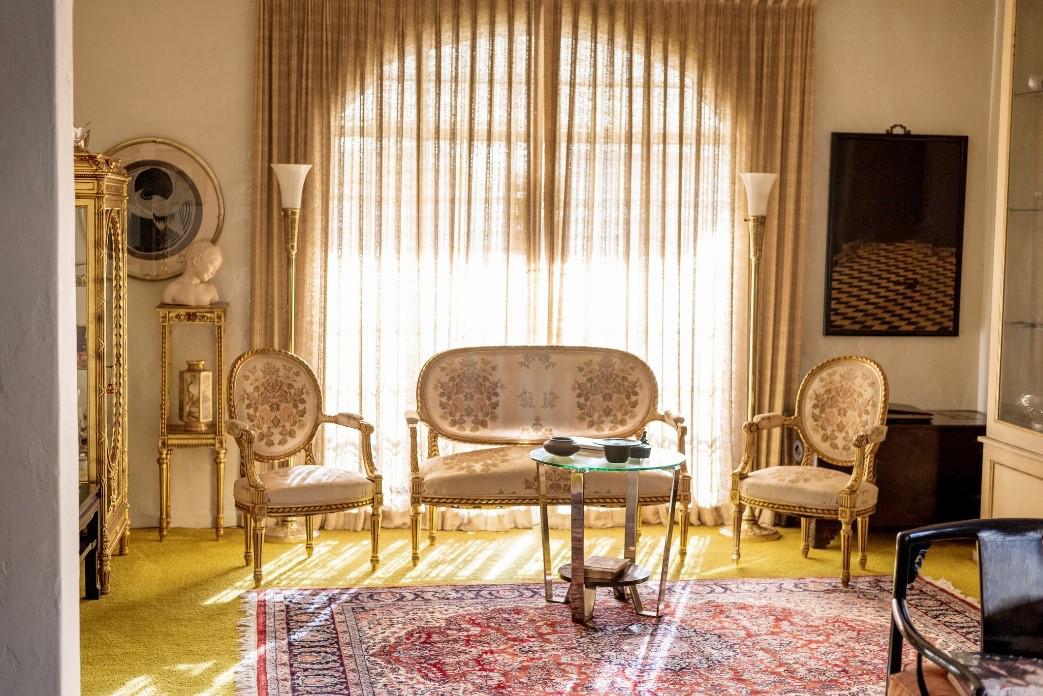 If you're wondering if you can lay a decorative rug on a carpet, the quick answer is: yes. It might sound like an odd idea, but guess what? It works! Adding a rug on top of carpeted flooring can add so much character to any space. Plus, it's a great way of hiding stains and damage on your carpet, too!

Tips for Selecting the Right Decorative Rug
Choosing the right decorative rug to complement your carpet is key to enhancing your space. Read on to learn about some of the things to think of when selecting an area rug for your wall-to-wall carpet floor.
Texture
It's crucial to use contrasting textures when working with carpets and decorative rugs. So, if you have short-pile or looped carpeting, layering an area rug is best. But if you have plush carpet installed, go for the low-profile rugs like hides, kilims, and dhurries. Remember to use a rug pad underneath for stability and to avoid slipping. You can also use rug adhesive, or attach the rug to the floor.

Size
Think about your floor area and furniture placement when choosing a decorative rug for your space. It shouldn't be too small, or your room will feel cheap and disjointed, and it shouldn't be too big at all. It'll overpower the room and make it look smaller than it actually is. Leave a 12- to 18-inch space around the perimeter of the rug to make it fit just right.

Shape
Try using two complementing rugs of varying shapes to demarcate distinct areas of a big room. You can also use a round, oval, or curved rug to provide diversity to a space where rectangles predominate.

Design
Get a decorative rug with a design that won't clash with your carpets. They should complement each other instead. What you want to do is work with a cohesive color palette, but be mindful of the patterns on your rug and carpet.

If you have a plain carpet, you're good to get a rug that has a mix of shapes and patterns. Meanwhile, carpets with unique designs call for decorative rugs that have a subtle style.
If you want the right area rug for your carpeted room, reach out to Carpet Discount Warehouse in Charlotte, NC. They have custom, personalized rugs available to fit and match any space you'd want to add it to.